♦ Product Description
30 PLUS® is a scientifically formulated natural and hormone free supplement for women of all ages. A large percentage of women experience hormonal fluctuations and associated mood swings that can dramatically affect their every day lives and relationships with friends and family. Long term use of the oral contraceptive pill has been identified as one of the leading causes of hormonal imbalance. Synthetic or artificial oestrogen when combined with the body's natural oestrogen production can lead to an imbalance between oestrogen and progesterone.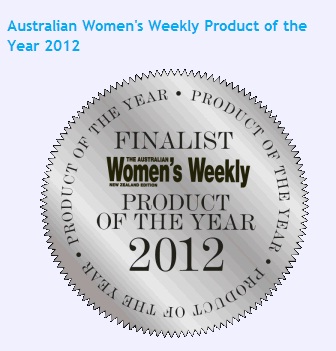 Nervous Tension
Emotional Outbursts
Anger
Irritability
Weepiness
Stress
Lack of Energy
Mood Swings
Sources of synthetic oestrogen include:
the oral contraceptive pill
hormone replacement therapy
environmental sources
dietary sources (BPA)
The 30 PLUS® formula combines the internationally studied and established effectiveness of cimicifuga racemosa with natural amino acids, nutrients and vitamins to support the body's natural hormonal balance.
Hormonal imbalances or Oestrogen imbalance can occur through a range of areas; natural changes after childbirth, synthetic sources, such as the oral contraceptive pill, hormone replacement therapy (HRT), as well as diet and monthly changes.
♦ Dosage:
Take 2 tablets per day, one in the morning and one in the evening, preferably with meals, or as professionally prescribed.
♦ Size: 60 Tablets
♦ Ingredients (Each tablet contains)
Cimi-Max (Standardised Black Cohosh extract*)
390mg
Tyrosine
150mg
Chromium Picolinate(equiv Chromium 24.86mcg)
200mcg
Pyridoxine Hydrochloride (B6)
25mg
Folic Acid (B9)
99mcg
Cyanocobalamin (B12)
25mcg
Calcium Hydrogen Phosphate
24.23mg
♦ Precautions and contra-indications:
Results generally take 6 to 8 weeks (2 menstrual cycles) however some women have reported great results after 2 to 3 weeks.
Doesn't interfere with the contraceptive pill.30 PLUS® is a scientifically formulated natural supplement for women of all ages.
Tags: 30 plus, menopause, menstrual health, pmt
Disclaimer: The information on Ashop website is not intended for medical advice. Always consult your doctor or qualified health care professional with questions regarding a medical condition or if symptoms persist. Always read the label carefully and use only as directed.