Cedrus Organic Valeo Propolis Alcohol Free 30ml
Product Code: Valeo Propolis
Availability: In Stock
Cedrus Valeo-Propolis is the first and only bee propolis that contains the biologically active compounds in their natural state, so that the consumer can fully benefits from their health promoting qualities
Valeo-Propolis is an organically certified product and is suitable for both adults and children. It has a sweet, pleasant taste, which will be appreciated particularly by children.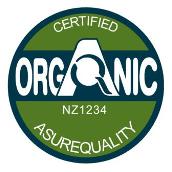 contains a wide range of biologically active bioflavonoids
uniquely processed to protect their goodness and vitality
contains no alcohol or alcohol related substances - pleasant taste
is suitable for both adults and children
has received an independent quality assessment of the highest degree
Benefits of Valeo Propolis
Wound Care
Contains Antioxidant
Oral Hygiene
Helpful for digestive system
Aids the respiratory system in winter
♦ Ingredients:
- Organic Propolis 20% (Equivalent to PFL30)
- New Zealand Honey
- Bee Pollen
- Spring Water
♦ Dosage:
Valeo-Propolis is available in convenient dropper bottles (30 ml). It is recommended to consume 8 – 10 drops every morning. If the immune system is on alert (fighting against a virus) and there is an increased need to benefit from the anti-viral properties of Valeo-Propolis, it is recommended to increase the intake to 4 times, 8 – 10 drops per day.
♦ Precautions and contra-indications:
People who have allergic reactions to propolis should seek medical advice before using product.
Cedrus Organic Valeo Propolis Alcohol Free 30ml
Product Code: Valeo Propolis
Availability: In Stock
Tags: organic propolis, propolis, valeo propolis
Disclaimer: The information on Ashop website is not intended for medical advice. Always consult your doctor or qualified health care professional with questions regarding a medical condition or if symptoms persist. Always read the label carefully and use only as directed.